Player Details
dgeneratio
Member Details
Location:
Offline since
08:51 Sun 08/05/22 (BST)
Member Since:
Thu 07/12/06 (GMT)

2006/12/07 06:32 GMT

E dd/MM/yy (z)

Forum Posts:
54,204
Details:
Male, 31, Germany
User type:
Moderator
About Me
-----------------------------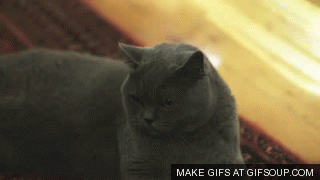 -----------------------------
Hello my name is James, I'm an Alpha Tester for World of Warships Legends for Console, A World of Tanks Console Ambassador + a Snooker Moderator and as i have "Psychic" Powers , i sense you have a question, I'll be happy to help.
Send me a message by PM or in game
Help may also have the answer you need
http://www.funkysnooker.com/help
-----------------------------
If you want a few games PM me on Facebook and i'll see what I can do (Friendly Only if possible)
Grovyle said:
"The important thing is not how long you live... It's what you accomplish with your life.

While I live, I want to shine. I want to prove that I exist. If I could do something really important... That would definitely carry on into the future."
-----------------------------
Carom Race vs mich
Score: 269-330
5+ Runs: 55-85
10+ Runs: 2-0

Events
107 Orig Tournies
Set of Maxes
Beat Seb + Cliffy in Super (Orig)
Highest is 5th in Orig (Current Rank)
1st person to hit a 10+ in Carom
6-0 in clan league vs i_am_james/andy/jess/junster

Highest Rank
Arcade: 903.6
Regular 824.5
Original: 929.5
Killer: 815.7
Carom: 810.2

Highest Break
Arcade: 107 (17)
Regular: 147 (3)
Original: 147 (4)
Carom: 14 (1)
Power: 194 (1)
| TournaPoints | |
| --- | --- |
| All Time Points Won | 7,842 |
| Arcade Snooker | Adept |
| --- | --- |
| Ranking | 733.6 (547th) |
| Maximum | 806.6 |
| Wins | 594 (52.5%) |
| Losses | 537 (47.5%) |
| Abandoned | 25 (2.2%) |
| Highest Break | 107 |
| Occurrences | 11 |
| Centuries | 22 |
| Half Centuries | 204 |
| Tournament Wins | 3 |
| Micro Tourny Wins | 5 |
| Friendly Tourny Wins | 1 |
| Regular Snooker | Adept |
| --- | --- |
| Ranking | 743.3 (216th) |
| Maximum | 789.5 |
| Wins | 993 (46.9%) |
| Losses | 1,126 (53.1%) |
| Abandoned | 28 (1.3%) |
| Highest Break | 147 |
| Occurrences | 2 |
| Centuries | 85 |
| Half Centuries | 445 |
| Tournament Wins | 1 |
| Original Snooker | Adept |
| --- | --- |
| Ranking | 770.5 (48th) |
| Maximum | 896.7 |
| Wins | 1,285 (53.3%) |
| Losses | 1,125 (46.7%) |
| Abandoned | 53 (2.2%) |
| Highest Break | 147 |
| Centuries | 34 |
| Half Centuries | 468 |
| Tournament Wins | 12 |
| Friendly Tourny Wins | 5 |
| Killer Snooker | Adept |
| --- | --- |
| Ranking | 746.3 (103rd) |
| Maximum | 750.6 |
| Wins | 87 (50.0%) |
| Losses | 87 (50.0%) |
| Turn Success | 1,596 of 1,980 (80.6%) |
| Safeties | 321 of 1,442 (22.3%) |
| Overall | 102.9% |
| Carom | Adept |
| --- | --- |
| Ranking | 759.1 (28th) |
| Maximum | 786.3 |
| Wins | 929 (47.7%) |
| Losses | 1,017 (52.3%) |
| Abandoned | 5 (0.3%) |
| Turn Success | 7,487 of 16,178 (46.3%) |
| Greatest Run | 14 |
| Runs of 5+ | 162 |
| Runs of 10+ | 5 |
| Greatest Practice Total | 60 |
| Greatest Practice Run | 13 |
| Tournament Wins | 12 |
| Power Snooker | Adept |
| --- | --- |
| Ranking | 742.5 (84th) |
| Maximum | 769.1 |
| Wins | 104 (57.5%) |
| Losses | 77 (42.5%) |
| Abandoned | 2 (1.1%) |
| Highest Break | 162 |
| Occurrences | 2 |
| Centuries | 53 |
| Half Centuries | 164 |
| Tournament Wins | 3 |
| Overall | Adept |
| --- | --- |
| Ranking | 749.2 |
| Wins | 3,905 (50.1%) |
| Losses | 3,882 (49.9%) |
| Abandoned | 113 (1.5%) |
| Tournament Wins | 33 |
| Micro Tourny Wins | 5 |
| Friendly Tourny Wins | 6 |